1. How to use in Males
Apply 6 to 8 drops of oil on the organ, specially at the base(lower part of the penis), twice a day. Gently massage for 1 to 2 minutes and leave it for minimum 30 minutes.
Oil is only to be applied to outer skin of organ with more concentration towards the base, not on glans/tip.
2. How to use in Females
Apply 6 to 8 drops of oil, twice a day on the external vaginal walls, not inside. Massage for 1 to 2 minutes and leave it on for minimum 30 minutes. Helps in painful menstrual cycles as well.
3. Is it safe to use during intercourse?
Yes, it can be used safely but not with a condom as it may slip off due to oil. Otherwise no issues.
4. Safe for Hypertension/Diabetic Patients
Yes, can be safely used for both. One of the side effects of Statin use is that it reduces libido – this oil can be super helpful in that condition. However, if you have complete Erectile Dysfunction then you will need supporting medication as well.
5. How long to use it?
We recommend twice daily use for 60 days, in most patients we have observed that results start showing in 7 to 10 days of regular usage.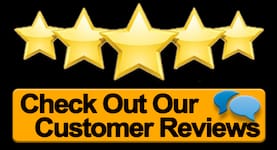 6. I do not have any problems. Can I still use it?
Consider this as a tonic for your sexual organs. It can help in improving your performance.
7. Is there anything written on the packaging?
Packaging is completely Discreet.
8. Can someone become habitual to this product?
The oil is for topical use and is not habit forming at all. We recommend a 60 day course and the effects of this treatment will last for a good duration depending upon the age & condition of the user.
9. Any seasonal effects, like some of the ingredients are not supposed to be consumed in summers
This condition is not relevant in treatment using 'Tail Paak'. At the time of making this oil, first a decoction of the 'Ghatak Dravyas' is made in water which is then very carefully cooked in milk and then it is 'Moorchit' with oil.

By this stage, the Ghatak Dravya's are fully assimilated in the oil.
10. Does it increase the size of the male organ?
As males age, due to normal ageing process the blood flow to the male organ reduces. This change over time reduces the firmness, girth and size of the male organ.

Using this oil reverses this process. This medicinal oil increases the blood flow resulting in reversal of ageing effects and increased libido.